Student Life & Wellness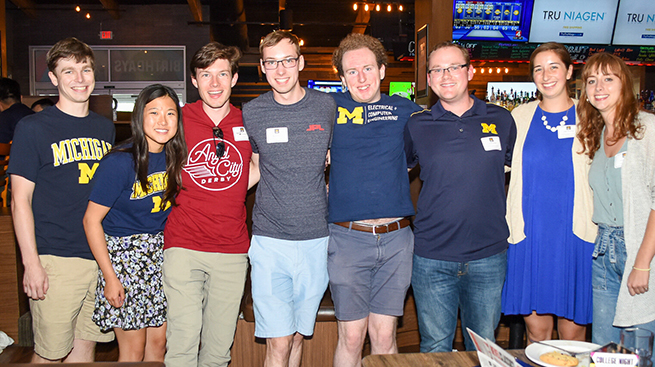 Wellness Resources
Health and counseling resources, as well as university guidelines and policies.
Learn more >
Student Organizations
Most popular student Groups/Teams/Clubs involving ECE students. Develop your tech skills while building a network of lifelong friends.
Learn more >
Student Ambassadors Program
Student ambassadors are the student representatives for the ECE department at alumni, recruiting, and fundraising events. Contact them with questions about the department.
Learn more >
ECE Expeditions
Students get behind-the-scenes access to a variety of companies and fields through tours, alumni panels, and lab demos.
Learn more >
Alumni Interactive Mentorship (AIM)
Students and alumni are matched based on location, research interests, and career goals for one-on-one mentoring.
Learn more >
Creating an Inclusive Community
Resources for submitting questions/concerns/suggestions about our culture and climate, as well as reporting.
Learn more >