Academics
Graduate Programs & Admissions
Our top 10 ranking (#6 by U.S. News & World Report) is reflected in the quality of our program, faculty, and students, but what U-M offers more than anything else is opportunity. Michigan ECE provides you with all the tools you need to be a leader in technology, scientific discovery, or any career of your choice.
Undergraduate Programs & Admissions
As an ECE student, you will enjoy the many advantages that come from engaging with world-renowned faculty in a top-10 ranked program – in an exciting community that values diversity, teamwork, new ideas, and YOU.
Course Information
All you need to know about class schedules, booklists, deadlines, and resources.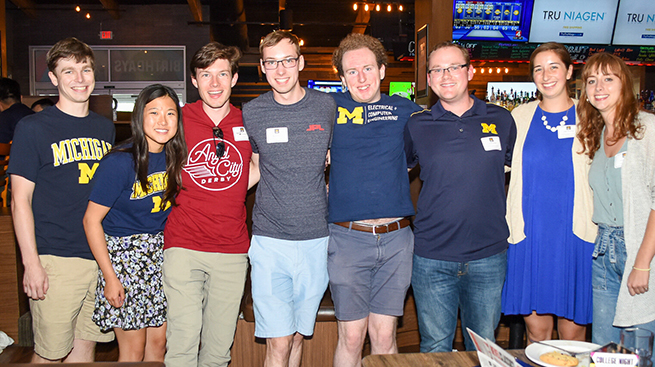 Student Life and Wellness
Wellness resources, student groups, and info about career and mentorship programs.
Career Info
Get a jumpstart on your after-school plans with resources that will connect you to companies, help prepare you for giving presentations, as well as an overview of some of the most exciting ECE fields hiring today.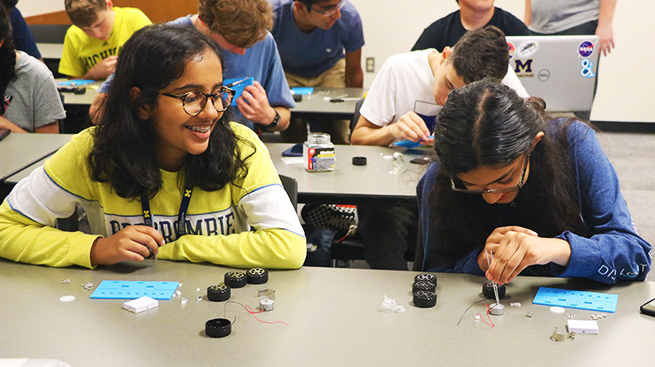 Electrify Tech Camp
Every year, high school students come from near and far to attend the ECE Electrify Tech Camps that give them hands-on experience in electrical and computer engineering and an insider's look into life at U-M ECE.
Continuum Online Learning
Continuum is form of continuing education offered by U-M ECE faculty. Accessible virtual learning format; passionate faculty and staff to support you; jumpstart your education in a new field.