Welcome to Electrical and Computer Engineering (ECE) at Michigan!
The University of Michigan is ranked the #1 public university in the country, and our ECE undergraduate and graduate programs are consistently ranked in the top 10 nationwide (between #5-7).
Our faculty and students are relentless in their pursuit of excellence: whether that means finding the best solution to a problem, doing something no one has done before, or simply applying all of their knowledge and skills to the needs of society.
You will find our students and faculty all over the world, working together to bring light to dark places, power to the powerless, while working towards a cleaner environment.
Get to know us better:
And then, explore!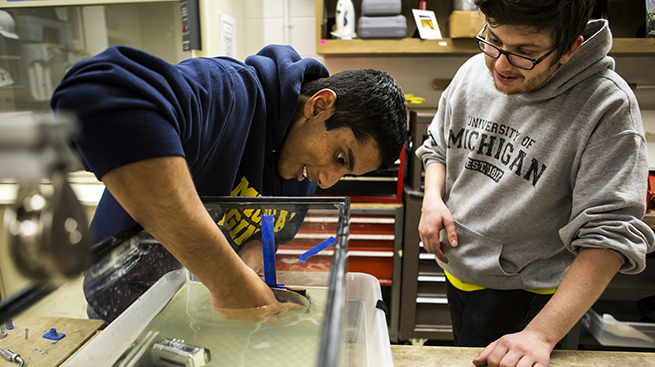 Academics + Student Life
Research + Faculty
News + Events