Get ready for anything!
In today's environment of rapid and transformational change, one thing is constant: the advantages of an ECE@Michigan education. ECE provides you with all the tools you need to be a leader in technology, scientific discovery, or any career of your choice.
As an ECE student, you will enjoy the many advantages that come from engaging with world-renowned faculty in a top-10 ranked program – in an exciting community that values diversity, teamwork, new ideas, and YOU.
Programs
EE/CE opens the door for you to pursue your passion and have a positive impact on the world. See what programs we offer and why EE/CE is for you!
Learn more >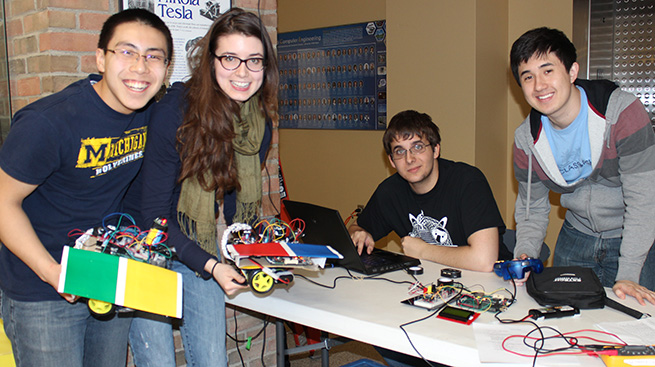 Admissions
Ready to be a wolverine? Get details on our application process.
Learn more >
Advising
We're here to help! Visit this page for advisor and contact information, as well as additional resources and FAQs.
Learn more >
Undergrad Research
There are a variety of research opportunities for undergraduate students at U-M, and over 100 EECS undergrads participate in research projects every year. Discover the possibilities!
Learn more >