Spotlight on Department
The first EE course
Physics Prof. Carhart taught dynamo-electric machinery 16 years before the department was founded.
From Physics to EE
The origins of EE lie in the physics department, and early courses were taught in that building's basement.
The Department is born
In 1905, with George Patterson as its first chair, the Electrical Engineering Department was founded.
When "Drawing Class" was a Thing
Early coursework in EE was rough – try sketching all your designs by hand!
The Stump Speakers
Sigma Rho Tau used to help students practice presenting their work with the Stump Speakers group.
Human Computers from Pioneer HS
Prof. Senior recalls how calculations were done in the 1950's.
The Computer and the VLSI Revolution
The education of modern computer hardware and design at Michigan can be traced back to the 1960s.
Learn more >
Sponsored Research comes to the Midwest
Department Chair William Gould Dow was responsible for bringing industry- and government-sponsored research to Michigan.
Learn more >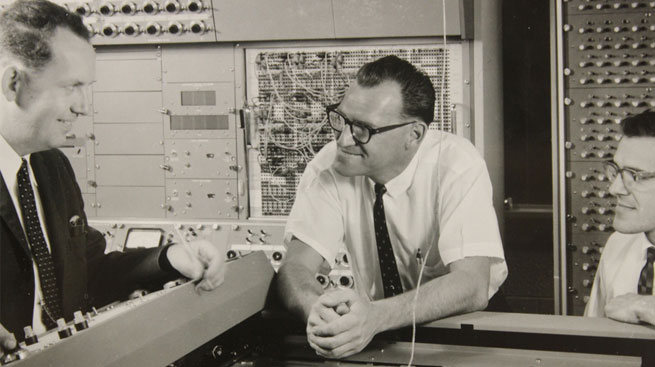 Introducing Computer Engineering
1971: The Department changed its name from Electrical Engineering to Electrical and Computer Engineering, and a new UG program in computer engineering is created.
Learn more >
Sponsored Research comes to the Midwest
Department Chair William Gould Dow was responsible for bringing industry- and government-sponsored research to Michigan.
Learn more >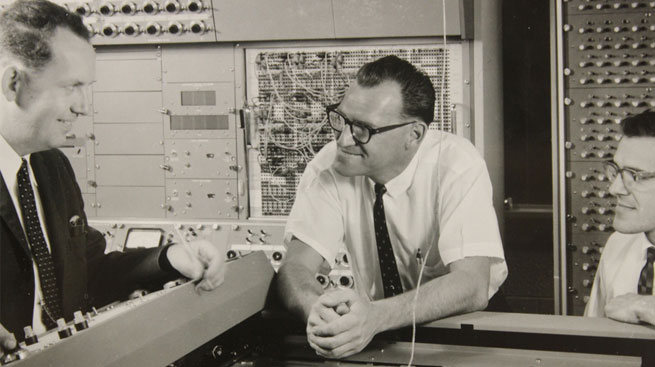 Introducing Computer Engineering
1971: The Department changed its name from Electrical Engineering to Electrical and Computer Engineering, and a new UG program in computer engineering is created.
Learn more >
1984: EECS Department
ECE joins with CCS and CICE to become the EECS Department in 1984.
Learn more >
The move North
In 1983, a $30M building on North Campus was approved. Three years later, most moved into the new EECS Building.
Learn more >
First female faculty
In 1980, Janice Jenkins was the first woman hired as a faculty member in the department.
Learn more >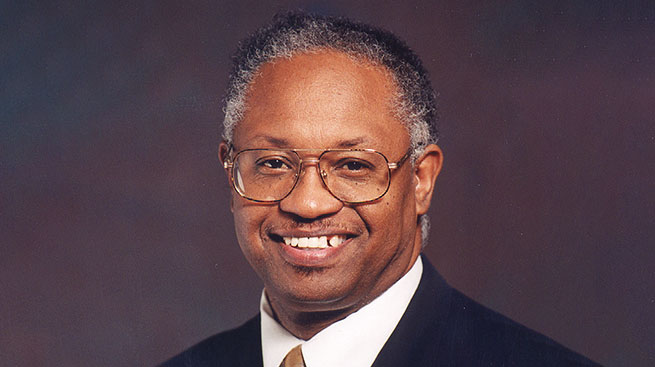 First black faculty
Prof. Leo McAfee was committed to outreach among minority students throughout his nearly 40 years at U-M.
Learn more >
Amateur Radio Club
Founded in 1913, U-M had one of the first student amateur radio clubs in the United States.
Learn more >